History of St. Joan of Arc Parish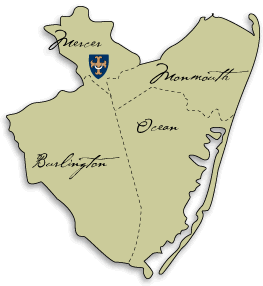 St. Joan of Arc Parish in Marlton, New Jersey, (Burlington County) is within the four-county Diocese of Trenton under the leadership of Bishop David O'Connell, C.M.  The territory is made up of part of Evesham Township.
Established in 1961, Saint Joan of Arc Parish has grown into a large parish of over 4,000 families.  Presently the parish is served by the Pastor, one parochial vicar, and four permanent deacons.  The Sisters of Saint Joseph from Philadelphia serve the parish in both pastoral and educational positions.
The parish is administered by the Pastor in collaboration with the Parish Administrative Staff, which consist of Clergy, Religious and Lay Staff members and the Parish Pastoral Council.  The Parish Pastoral Council consists of twenty-one lay members, three of whom are elected officers.  All members are selected from active volunteer parish workers and are appointed by the Pastor with consensus of the Staff and Parish Council members.
The Parish Pastoral Council includes eight major ministerial areas, with associated ministries, each of which is guided and directed by a moderator, who is a member of the Staff, and two co-coordinators who are members of the Parish Council.
Using the present Parish Pastoral Council Bylaws as a guideline, this site contains information regarding our parish groups and activities as outlined under the eight Ministerial Areas.